After a very successful fragrance Radiance that had surprised us with a bottle of luxurious imitating the gems, Britney decided to repeat the success of the idea and released a brand new fragrance, with a new composition, but remained
design
the bottle with
jewels
reasons.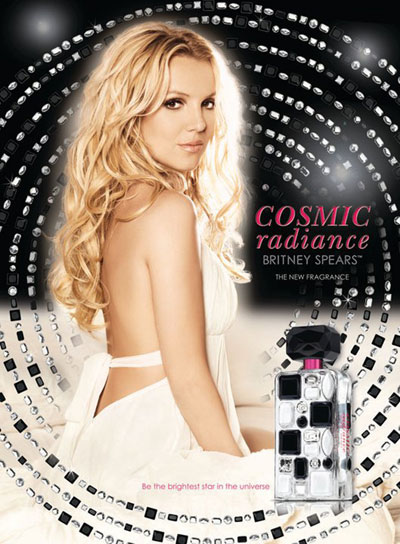 The new fragrance for
Radiance cosmic
is an absolute novelty from Britney in 2011, although the bottle reminds fragrance Radiance of last year, and changed only the color of gems.
The new fragrance by Cosmic Radiance of
britney Spears
reflects once again the idea of being a star and selected, however, this time on a cosmic scale. The composition opens with strong and optimistic notes of citrus fruits, known as the "heart" are red, and is a lot of flower petals. The base notes will give you a feeling of warmth of amber, vanilla soft and creamy sandalwood.
The
fragrance
is going to be launched for sale as an accompaniment to the new remix album of the star. Britney herself reveals the idea of fragrance and encourages you to "become the brightest star in the universe!". Is this phrase which has become the slogan of the fragrance.
Source of image: Wotyougot.
Source