Hello, fellow clothes horse readers! Meg by
Don Juan's Reckless Daughter
is here and I am so very excited to be part of the line-up by Rebecca guest blogger. After all, was one of the people who initially inspired me to start my blog way back in 2008 and she continues to inspire me with every post. Honestly I haven't thought twice before saying "Yes" I. ..
If you happen to have visited my blog recently you might have noticed that I was a bit of a vintage dress. That's not to say that I ve been actively buying new ones, but rather that I'm dusting off the clothes in my closet. This particular gown (approximately 50) was a fortune to find a store that rarely ever going but remains a year later, one of my favorites. At first, I thought it might be a tad long, but I've really grown to love the length. I still see editorial and post about how calf-length fell so maybe I'm inadvertently front sometimes sartorial??
I'm always looking for ways to remix dresses and I find that the cardigans and jackets are an easy way to do it. This particular cardigan was quite cheap but inspired vintage so it seems to work well when paired with vintage.
I'm also a big fan of mixing the old with the new-I don't want to appear as I walked out of an h & m or catalog, but not necessarily want to look like I have walked out of a book of history either. Finding a balance is definitely the key.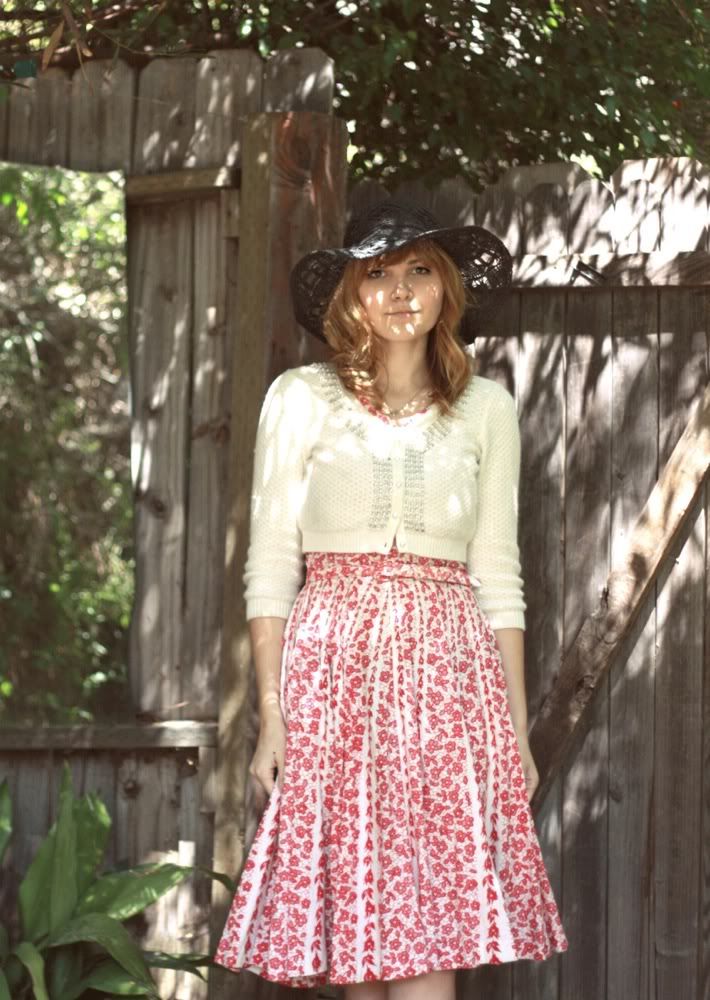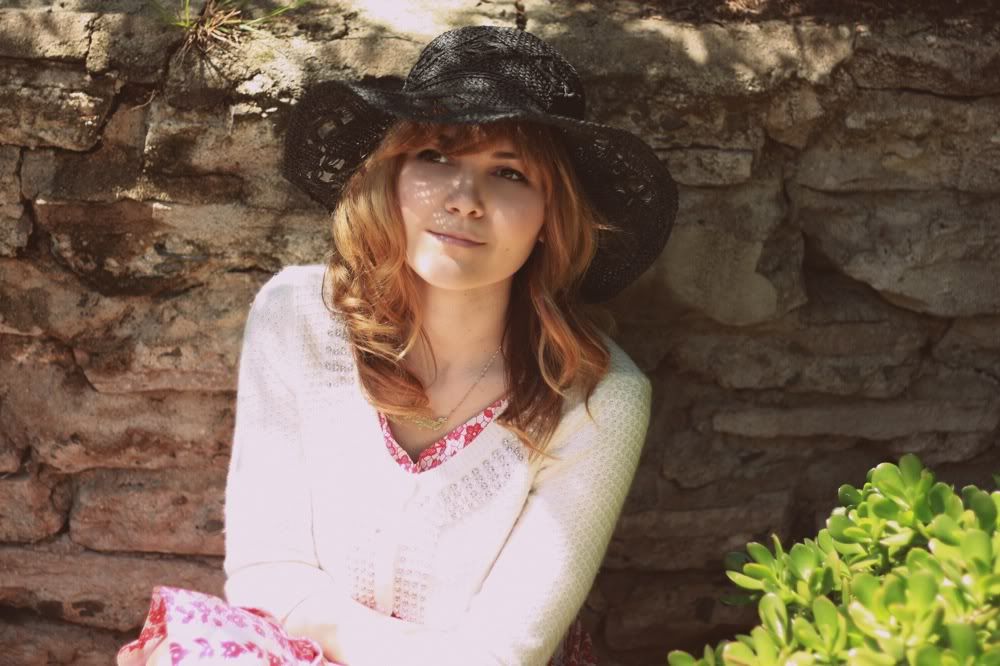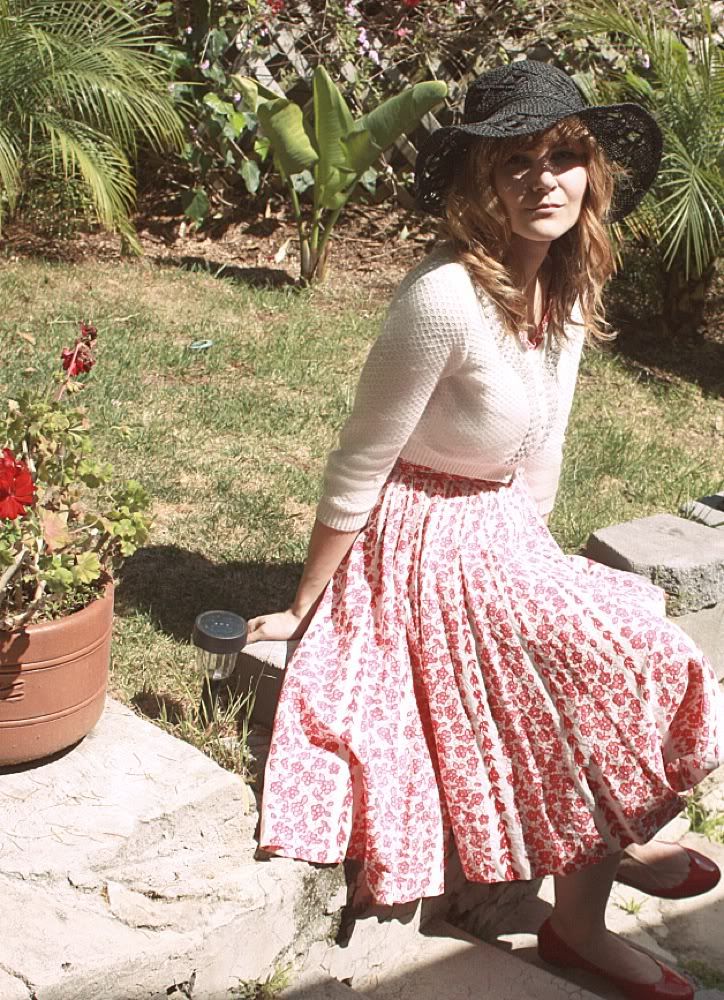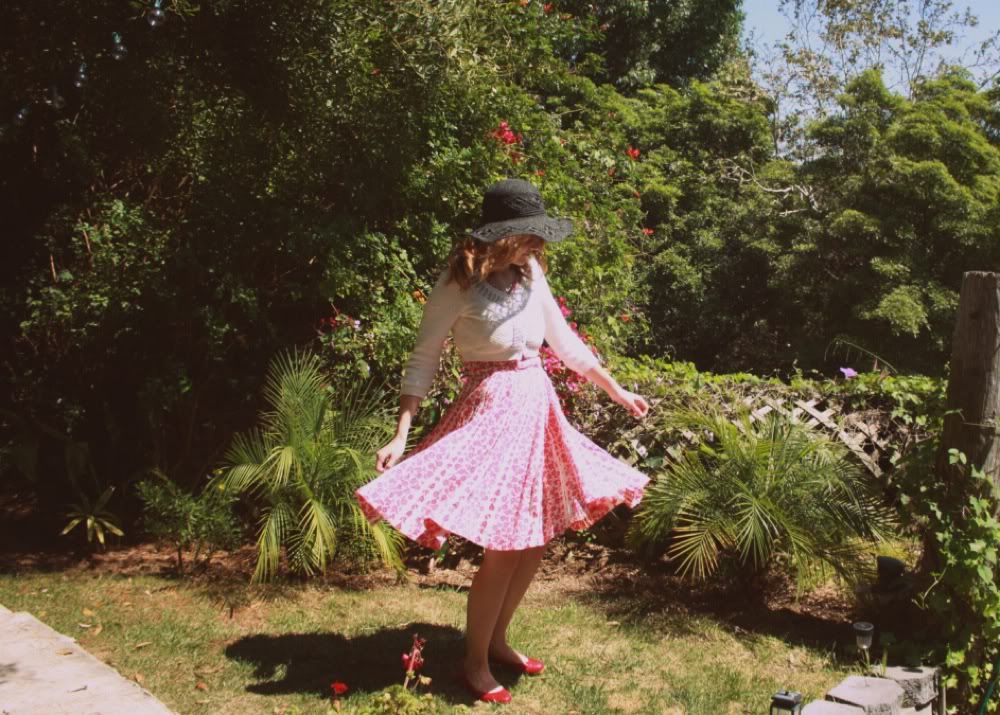 Details of equipment:
dress-vintage
Cardigan-xxi
Flats-urban outfitters
Hat-thrifted
Well, I hope that you enjoyed my little contribution. Thanks for reading! And thanks to Rebecca for helping me! x
Meg by DJRD
Source